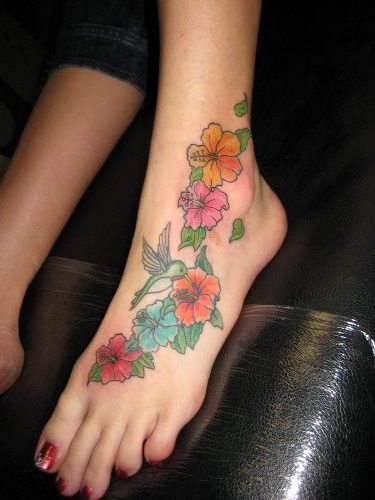 As the number of post-tattoo emergency room visits rises, tattoo shops' commitment to sterilizing needles and using safe inks is under increased scrutiny. The tattoo inks alone are becoming a cause for concern: some of the pigments in the inks are "industrial-grade colors" used for "printers' ink or automobile paint" while others contain heavy metals. Surprisingly unlike other injectable or ingestible substances, tattoo inks do not require FDA's approval.
Permanent tattoos are made by using needles to inject colored ink below the skin's surface. Permanent make-up is considered a permanent tattoo that mimics the results of cosmetic products such as an eyebrow pencil, lip liner, eyeliner, or blush.
While state and local authorities oversee the practice of tattooing, ink and ink colorings (pigments) used in tattoos are subject to FDA regulation as cosmetics and color additives. However, because of other public health priorities and a previous lack of evidence of safety concerns, FDA has not traditionally regulated tattoo inks or the pigments used in them.
FDA has received reports of bad reactions to tattoo inks right after tattooing or even years later. Some people report itchy or inflamed skin around their tattoos in the summer when they've been out in the sun. Recent reports associated with permanent make-up inks have prompted FDA to study tattoo ink safety.
"Our hope is to get a better understanding of the body's response to tattoos and their impact on human health, and to identify products at greatest risk," says Linda Katz, M.D., M.P.H., Director of FDA's Office of Cosmetics and Colors in the Center for Food Safety and Applied Nutrition.
Risks associated with tattoo inks:
Infection – Dirty needles can pass infections, like hepatitis and HIV, from one person to another.
Allergies – Allergies to various ink pigments in both permanent and temporary tattoos have been reported and can cause problems.
Scarring – Unwanted scar tissue may form when getting or removing a tattoo.
Granulomas – These small knots or bumps may form around material that the body perceives as foreign, such as particles of tattoo pigment.
MRI complications – People may have swelling or burning in the tattoo when they have magnetic resonance imaging (MRI). This happens rarely and does not last long.