Interview with Beverly Hills Plastic Surgeon
Exclusive Interview with Lloyd M. Krieger, MD
(Assistant Clinical Professor at the UCLA Division of Plastic Surgery – who is the founder and medical director of Rodeo Drive Plastic Surgery, a spectacular facility in Beverly Hills.)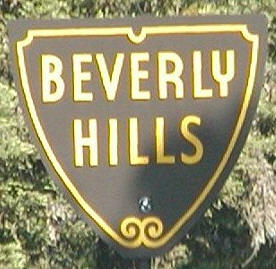 Rodeo Drive Plastic Surgery is located in the very heart of Beverly Hills. (It is the ONLY plastic surgery office on Rodeo Drive.) The facility boasts state-of-the-art surgery center with full-sized operating rooms and private recovery suites with the latest equipment and attentive staff to provide patients with maximum safety and comfort. The interior – designed with the use of stone, bamboo, marble, glass, steel and fine art – has a relaxing and sophisticated atmosphere very rare in a doctor's office.
Rodeo Drive Plastic Surgery is a well-known favorite of Hollywood celebrities. To accommodate their need for privacy there is an exclusive and private back entrance to the facility that leads to a private service elevator which opens on various floors of the parking structure and also on the alley behind Rodeo Drive to guarantee the privacy of arriving and departing patients.
Doctor Krieger's professional expertise and experience, his innovative plastic surgery techniques, as well as the novel approach to patient care utilized by Rodeo Drive Plastic Surgery have achieved national and international acclaim and have been featured on Access Hollywood, Univision, KTLA Morning News, Fortune Magazine, Los Angeles Magazine, The Wall Street Journal, The Los Angeles Times, The New York Times, and international media from Britain, France, Japan, and Mexico City. Doctor Krieger's Rodeo Drive Plastic Surgery facility has been chosen by University of Southern California for the training of its medical students.
Editor: To make a long story short, I've done all the research customarily conducted prior to an interview, the field of plastic surgery however is so vast that I'll begin by paraphrasing the title of a popular Garth Brook's song "I'm much too young to look this damn old." What's an informed person to do when confronted by the first signs of aging?
Dr. Krieger: The best approach to aging is to have a plan. For some people the plan might be to do nothing and and that's appropriate for many people. Other people want to defend aggressively against aging. And some people want to be moderate in how they approach changes and how they deal with them. The first step is to have a plan and for this one needs to know him or herself. Once someone knows what his or her goals are then it's time to meet with a professional like me. Then we can talk about the specific steps and specific phases that are most appropriate given what the goals are. For example: some people want to get started when they're 30 or in their early 30s when they start developing some lines on the forehead or around their eyes which is when they may want to consider fillers such as Botox. Other people don't want to do that; they want to wait until they see some dramatic age-related changes and then they want to have a surgery. As people go about the process, I think it's important that they themselves set their goals., know what the steps are and then we can come up with a plan for the entire process together.
Editor: It is my understanding that many men are plastic surgery patients today…..
Dr. Krieger: Yes, we do a lot of plastic surgery for men. Men are different from women however so men need different procedures. Particularly, when it comes to the face, the procedures that we do for women would wind up feminizing men. It would soften their features too much.
Editor: What are the procedures most requested by men?
Dr. Krieger: The most requested procedure by male patients are Rhinoplasty and liposuction. Rhinoplasty is popular with men of all ages. Liposuction is most requested on the chest area and the "love handles" areas very different from those requested by women for whom we do a lot of liposuction of the thighs, men don't need that. And also for the man's face the attention focuses on chin and neck and the goal is to make him look more masculine.
Editor: I realize that even though aging is a degenerative process it isn't considered a disease. just yet. If it were we could talk about prevention. Is there any way to prevent aging?
Dr. Krieger: I think that what modern plastic surgery is about is achieving natural results and natural results mean small less dramatic changes and touch ups rather than broad strokes to make radical changes. So if we take many small steps along the way, it tends to keep people younger and more natural looking, longer. Let's take for instance facelifts, the conventional techniques softened facial features too much. More modern techniques of facelifts do the procedure in two layers.. What I mean by that is: on the face there is skin that we see in the outside world and underneath there is a muscle layer. And we find that if we tighten the inner layer, we don't have to lift and stretch the outer layer nearly as much. The overall result is that of tightening but without the effect of altering facial features. In other words, the newer techniques address these problems better.
Editor: Are the so called "lunch break fixes" effective?
Dr. Krieger: Some, such as fillers are quite effective. Many of the surgical procedures are not. The reason is that the body reacts to surgery and we are not at the stage where we can provide surgery that would create results without a recovery time.
Editor: As far as the people who are deathly afraid of Botox, which after all is a poison, I understand that there some natural alternatives available now such as Hyaluronic Acid injections.
Dr. Krieger: You're talking about HA which is one of the components of of the filler Restylane. Botox is effective for the lines on the forehead and the eyes whereas Restylane and Rejuvaderm are good for the deeper lines. So Hyaluronic Acid is not quite a replacement but can be used together with Botox.
Editor: Thank you for sharing your expertise with our readers readers, Doctor.
Here is a Tour of Rodeo Drive Plastic Surgery led by Dr. Krieger himself:
Rodeo Drive Plastic Surgery
The Rodeo Collection
421 North Rodeo Drive
Terrace Level South
Beverly Hills, CA 90210
Phone: (310) 550-6300
Email: info@RodeoDrivePlasticSurgery.com
Website: www.rodeodriveplasticsurgery.com